BREAK BARRIERS
BUILD COMMUNITY
CREATE CHANGE
We help settlers cultivate relationships with
Indigenous peoples and place.
All workshops are experiential and guided by Indigenous values:
reciprocity, inclusion, curiosity, and humility.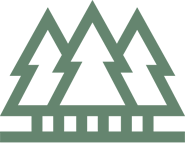 Reconciliation requires an understanding of Canada's colonial history and an acknowledgement of the enduring strength and resiliency of Indigenous peoples. This workshop provides an overview of our shared history of colonization and explores how Indigenous worldviews must inform our journey towards a better future for all.
We thrive by being together in a good way on the land.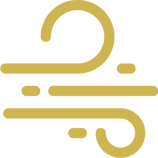 Reconciliation requires an awareness of how our views of Indigenous peoples have been shaped and a commitment to coming together with more consideration and curiosity. This workshop introduces the connection between implicit bias and injustice and look at how embracing diversity is necessary for collective survival.
We breathe life into new ways by opening our hearts and minds.

Fire:
AWARENESS OF POWER AND PRIVILEGE
Reconciliation requires considering our individual roles within systems of power and recognizing the benefits of striving for harmony. This workshop allows for reflection on social positioning and ignites our potential to make the necessary change towards reconciliation.
Fire can help but must be tended carefully or it can also harm.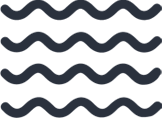 Reconciliation requires an understanding of how words and actions contribute to the marginalization of others and recognition of the urgency of taking collective responsibility for change. This workshop raises consciousness of the impacts of micro-aggressions in anti-Indigenous racism and supports our motion towards transformative learning and communication.
Our ripples for positive change flow through time and place.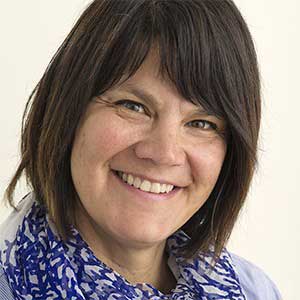 Kelly Terbasket is the Program Director of IndigenEYEZ. Kelly has a Bachelor of Social Work from the University of Victoria and an extensive background working in Indigenous community development for over 30 years in regional and provincial positions, including at Health Canada and with her own band and Nation. She is also a Certified Executive Coach (Royal Roads University) and trained in Creative Facilitation through Partners for Youth Empowerment (PYE Global). She has been passionate about the arts her whole life as a means of self-expression.
Through her community development work, Kelly became fascinated by systems change and barriers to change. She identified fragmented relationships and lateral violence as a key barrier to systems change and founded IndigenEYEZ to better support Indigenous community members who are champions of change. Drawing on her training in coaching and arts-based facilitation, and using Indigenous frameworks for change, IndigenEYEZ runs innovative Indigenous leadership training programs and youth camps that repair fragmented relationships and transform lateral violence into lateral liberation.
As a mixed-heritage woman Kelly has been bridging very distinct worlds all her life – reconciling and weaving together the strengths of her Indigenous and European ancestry. She is a top connector and relationship builder at a time in history when deeper connections to self, each other, and the land are critically needed. She lives in her family's ancestral home on the Blind Creek Reserve in Syilx territory in the South Okanagan-Similkameen.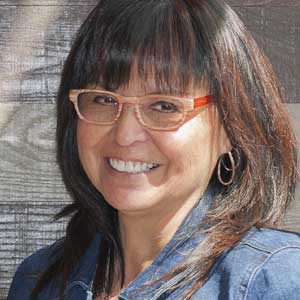 Denise Lecoy is a Syilx-Okanagan woman, daughter, sister, auntie, wife, mother of 6 adult sons, and grandmother. She feels blessed to live in her home community on the Penticton Indian Reserve. Her professional experience and educational background spans 30 years, involved primarily within the health and social services areas, on reserve, off reserve, within Indigenous and non-Indigenous organizations and institutions, as a facilitator, instructor, program manager and elected leader. Her father, snpinktn Hereditary Chief, Adam Eneas, taught her about the importance of relationships, and her late mother, Verna Baker, of the Sḵwxwú7mesh people, taught her the importance of family. What brings her joy is being out on the land, RunWalking, with her family.
Additional Learning
for Workshop Participants
We appreciate you having spent time with us and thank you for your willingness to continue to learn and grow together with us in our journey to create a better future for all peoples. To assist with your on-going learning and consideration of next steps, here are some useful resources you may like to explore.
This list of terms, commonly used in conversation about Truth & Reconciliation, was borrowed from various sources to assist with your learning. There are many on-line glossaries that you may wish to explore that share vocabulary lists commonly used in decolonizing, anti-racism and anti-oppression work.
Expanding our perspectives
for improved relations
kinSHIFT is an Indigenous-led initiative supporting settlers in building respectful relationships with Indigenous peoples and places. Our experiential, arts-based workshops allow participants to learn, practice, ask questions, and make mistakes in a safe environment, all while building a foundation for engaging meaningfully with Indigenous peoples.
kinSHIFT is a project of IndigenEYEZ, a community-based initiative that has been empowering emerging Indigenous leaders since 2013. IndigenEYEZ is a project on MakeWay's shared platform.
SHARED HISTORY means knowing where we come from.
COLLECTIVE PURPOSE is coming together to make the change we want -- to restore healthy places for all.