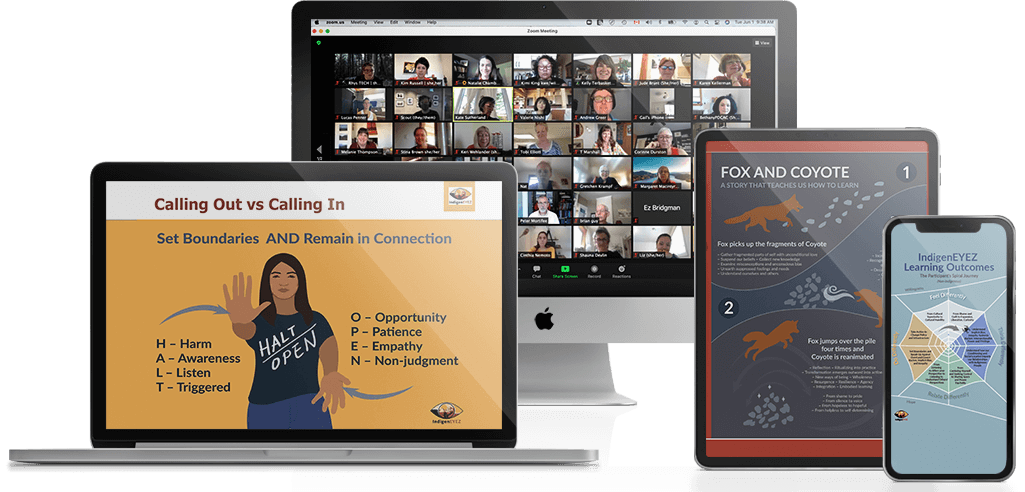 Professional Development Sessions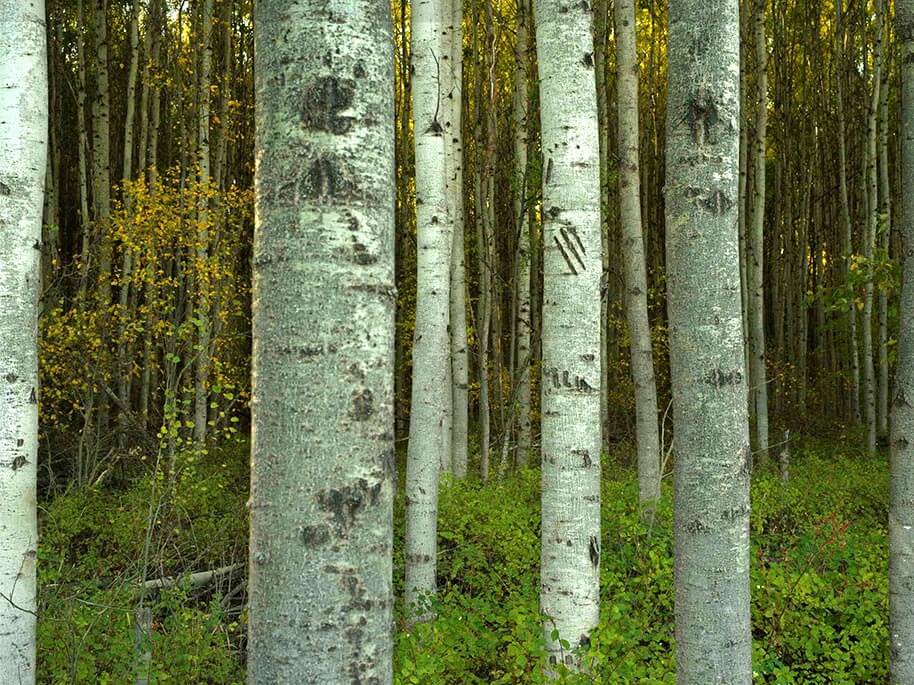 "Education holds the key to reconciliation…Education is what got us into this problem and education is what will get us out."
HONOURABLE MURRAY SINCLAIR
Are you looking for Indigenous led training and resources to offer through your Professional Development programs? Is Truth & Reconciliation and Land Based Learning a commitment within your education teams?
Join facilitators from kinSHIFT for a half or full day of inspiration, learning, tools & resources. Recognizing that Covid-19 protocols may continue to limit planning to learn outside together on the land, these virtual alternatives will strengthen relationships to land in a similar way. When in-person events are the norm once again, these offerings would involve an outside on-the-land component too. The format encourages educators to learn, practice, ask questions, and make mistakes in a safer environment.
kinSHIFT in the Classroom will help build foundations for engaging meaningfully with Indigenous children and youth, as well as offer tools for implementation of curriculum content and the First Peoples Principles of Learning.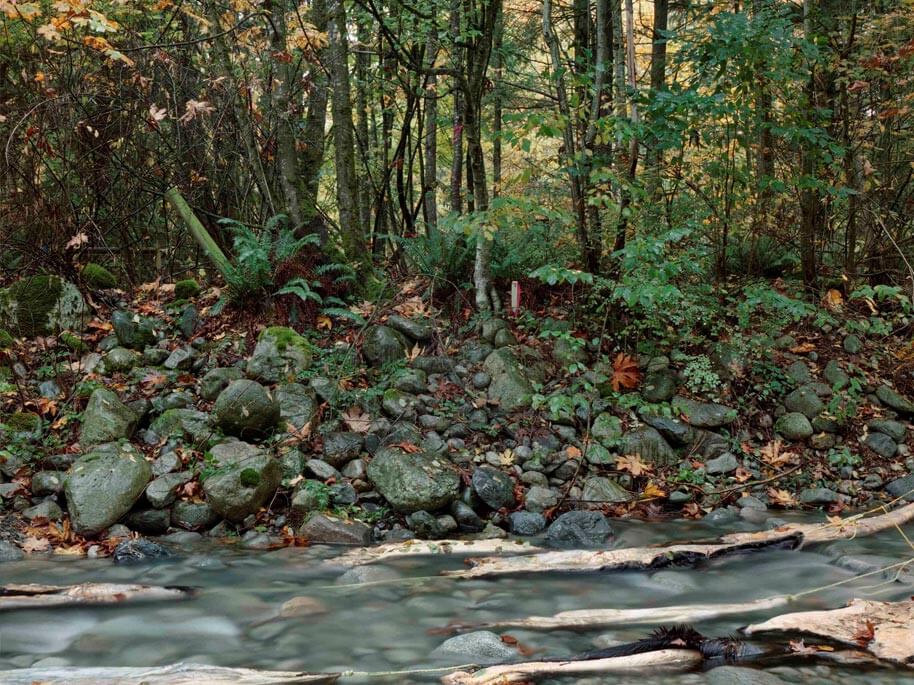 This is a multi day Indigenous-led workshop series that supports school teachers and Aboriginal support workers wanting to foster cultural safety and reconciliation in the classroom. It is ideal for any educators, principals and support staff who work within secondary and post-secondary environments. Learning is offered in a blended format with a combination of online sessions and in class sessions at Okanagan College's Kelowna campus.
RESPECT will support you with implementing curriculum content and the First Peoples Principles of Learning, which can be challenging for teachers with limited experience with Indigenous peoples and histories. This experiential training gives participants the opportunity to practice tools that increase their comfort with teaching Indigenous students and topics, creating classrooms that are more inclusive and hold safe space for students to navigate challenging material and conversations. Participants gain easy-to-use tools and skills to create environments that embody the First Peoples Principles of Learning and lays a foundation for implementing Calls to Action identified by the Truth and Reconciliation Commission.
FOR INDIGENOUS YOUTH WORKERS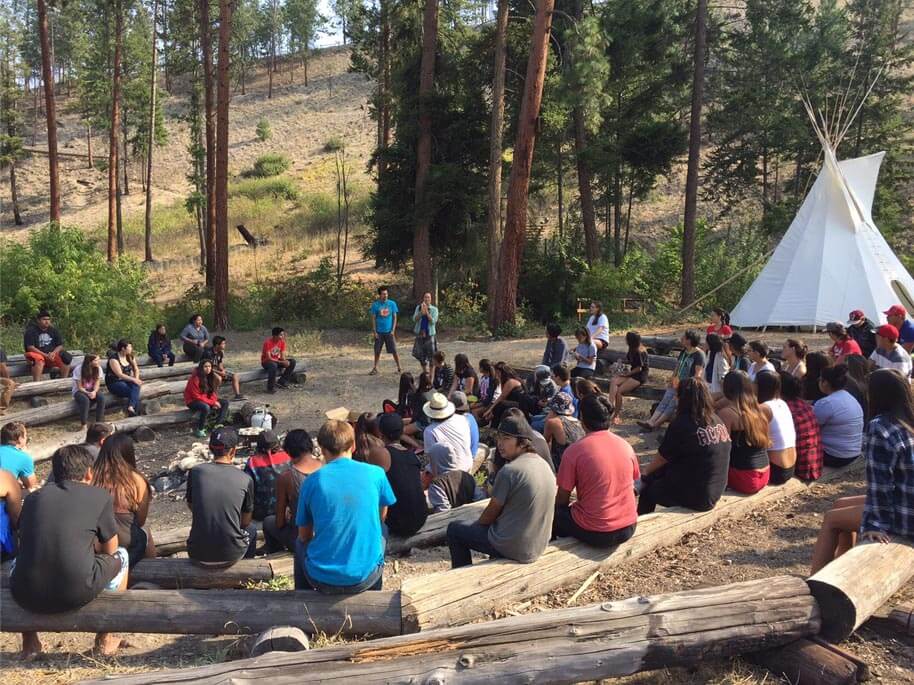 This multi day workshop series will benefit anyone involved in connecting with Indigenous youth. It is Indigenous-led and is intended for staff, community members and educators who are seeking to awaken Indigenous youth to a sense of pride, belonging and possibility. All of the following groups will find significant benefit from it: Front line staff for First Nations or Friendship Centers, managers and educators who work with indigenous youth in a range of roles and sectors such as teachers, Aboriginal support workers, ASCD/special needs, family support, mental health, etc. Learning is offered in a blended format with a combination of online sessions and on-the-land training.
Touch the Earth will teach you how to attract the attention of youth, keep them engaged and bring new creativity to community programs. The land is powerful— activities of connecting with the land provide youth a safer entry point to connect with their feelings and listen to themselves and others. Youth engagement skills covered in the course include strength-based communication, authenticity and how to draw energy from our personal lived experiences – and our collective. Participants will learn and experience the respected IndigenEYEZ land-based approaches to youth empowerment and acquire new ideas and activities to use in their own community programs and classes.
Join the kinSHIFT newsletter to receive updates on upcoming workshops and programs.