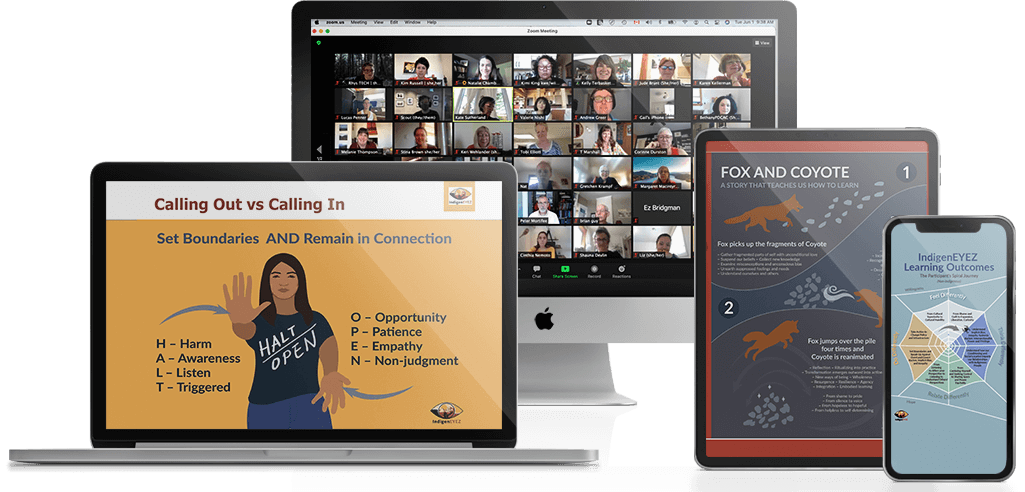 Decolonize your classroom, indigenize your practice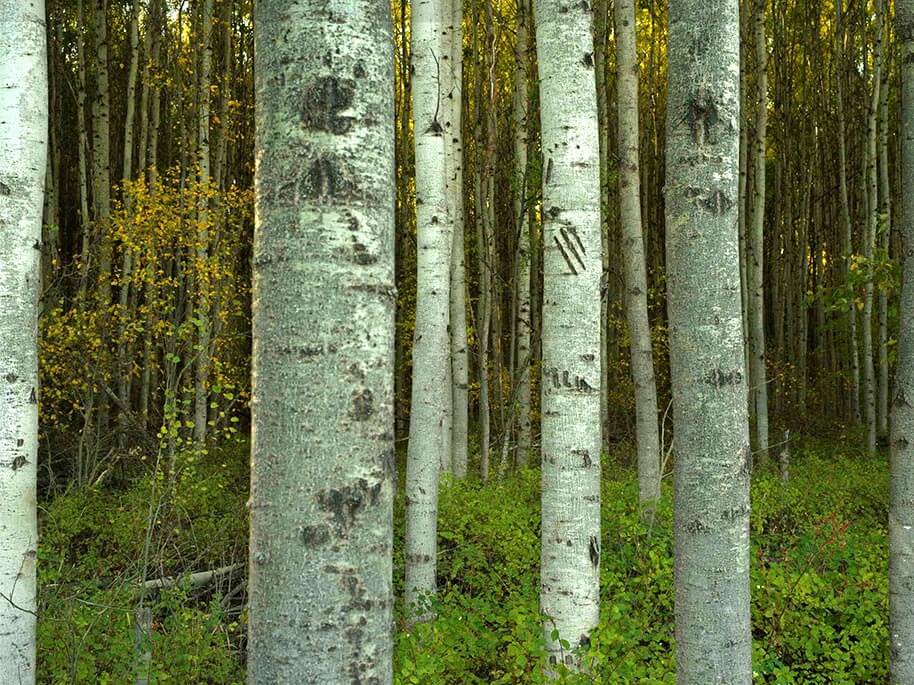 "Education holds the key to reconciliation…Education is what got us into this problem and education is what will get us out."
HONOURABLE MURRAY SINCLAIR
At IndigenEYEZ, we believe that our collective wellbeing calls for us to decolonize the systemic patterns that divide our communities. IndigenEYEZ workshops and programs are for people looking to make change—in ourselves, our families, our youth, in the classroom, and across the generations.
In September 2022, we launched an experiential training program that teaches educators strategies and techniques to breathe life into Indigenous principles and values, shift their classroom culture and strengthen relationships. kinSHIFT in the Classroom is for educators and schools committed to decolonizing classroom culture to be safer and more inclusive. Over the school year, you'll learn:
How to safely and respectfully implement British Columbia's Indigenous curriculum requirements
Ways to strengthen your confidence in holding space for challenging conversations about colonization and the injustices and inequities towards Indigenous peoples on the lands we live upon as settlers
Practices to strengthen respectful, caring connections between students and staff and within groups of students with diverse backgrounds
Curriculum that fulfils the mandated First Peoples' Principles of Learning
EVERYONE IS WELCOME Whether you're a teacher, principal, vice-principal, education assistant, librarian, classroom volunteer, or fulfil another vital role in your school community, there is something for you to gain by participating in this unique hybrid program.
EQUITABLE ACCESS TO PARTICIPATE To make kinSHIFT in the Classroom inclusive and equitable, registration fees are offered on a sliding scale. Still don't see an option that works for you? Contact us today, and let's find a solution together.
Join the kinSHIFT newsletter to receive updates on upcoming workshops and programs.